33rd Transportation Company
(Light Helicopter) (H-21)
---
UPDATED & EXPANDED
Version

An UPDATED and expanded version of the book by MG Bob Brandt, AUS Ret. has been re-published. The UPDATED version is about the first year of the 33rd Transportation Company in Vietnam. It chronicles the men and their machines from Ft. Ord, CA, across the Pacific Ocean aboard the USNS Croatan to Vung Tau and ultimately to their long time home in Bien Hoa. 1LT Bob Brandt was the first Commanding Officer of the 573rd Maintenance Detachment for the first full year(Sep 62-Sep 63). Marvel as he describes the spartan life in those early days and tells many unbelievable accounts of missions, maintenance and mayhem of that first year. Many NEW photos have been added to the UPDATED version.
To purchase the book, and read more about it, go to the Trafford Publishing web site. Click "Bookstore", and then "Search Desk". Type in "Thunderbird Lounge" followed by the author's name, "Brandt" and click "Search". Presto, you are at the book's information page.
"Thunderbird Lounge" is a very detailed historical account of the finest U.S. Army helicopter company in Vietnam. The presence of the 33rd/118th in Vietnam lasted almost 9 years and their legacy will last FOREVER!
Thanks Bob for taking the time to UPDATE and increase to 402 pages your great book.
Tom Payne
Webmaster
---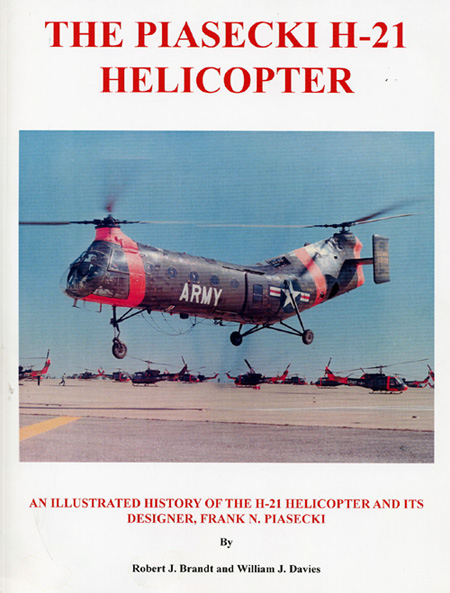 Bob Brandt was a true pioneer in the operation and maintenace of the 1950's era Piasecki H-21 helicopter. As a 1st LT in the 33rdTransportation Company that deployed to Vietnam in Sept 1966, he deepened his knowledge of the "Old War Bird" as it struggled to meet the harsh and unforgiving climate of Vietnam! Blades, engines and all moving parts were open to the dust, rain and temperatures like none that had been experienced before. The book is available from Trafford Publishing as is his previous book "Thunderbird Lounge" about the men and their first year with the 33rd Trans Company was in Vietnam.

---